05 - 05 Vestiaire Collective's strategy
We've got big
hopes for
fashion's
future
Scroll to discover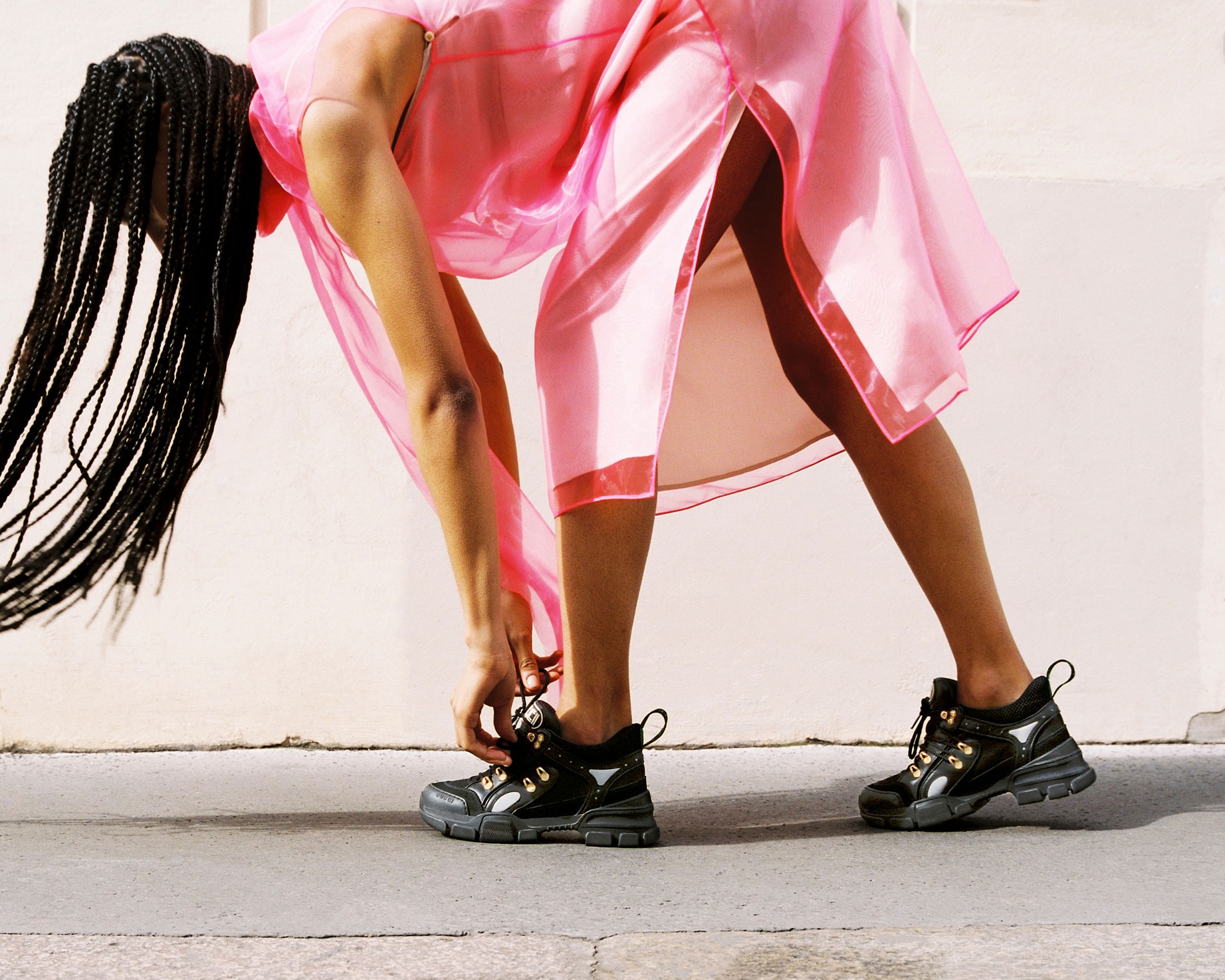 Setting the standard
BIG WIN
We are the first fashion resale platform to achieve B Corp certification
To achieve this, we went through a full assessment of our practices, and we took concrete actions like extending French social benefits to our entire global team, and offering every team member 15 hours a year to help charities of their choice. In September '21 our score was 89.4. Let's see how we improve over the years!
CURRENT FOCUS
We trust and give power to our team members to transform our company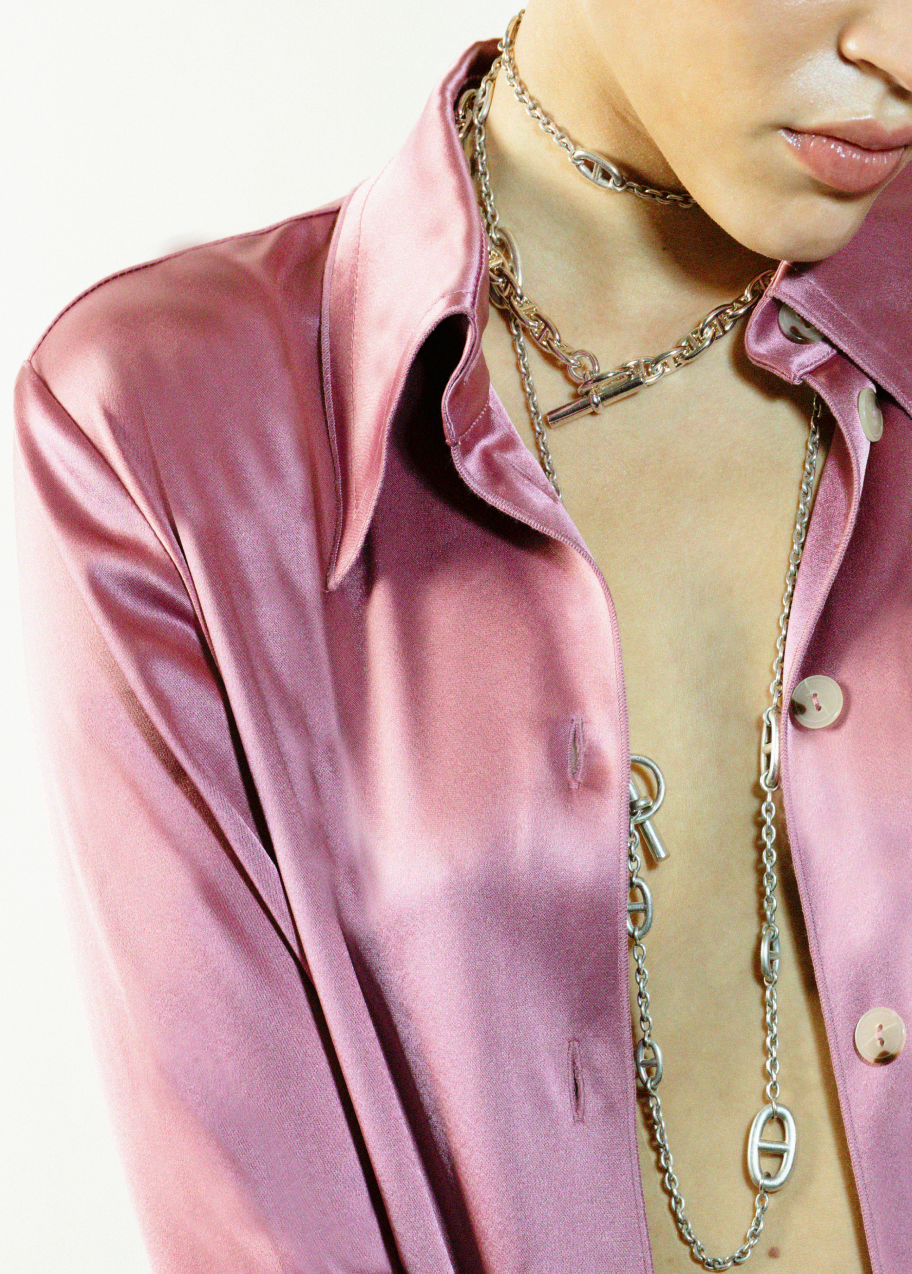 We have 5 Diversity, Equity and Inclusion Taskforces, consisting of about 50 team members who voluntarily give up to 100 hrs annually to improve practices and wellbeing at Vestiaire Collective through internal events, awareness, HR policies and transformation programmes. These include: The creation of a Parental Act (extended parental leave and nursery places), several Talks for Change with inspiring guests, women's mentoring and coaching programmes.
Disability & mental health
Vestiaire Collective's business model is truly unique. Our job in the S&I team is to provide the right data to support this claim, and to keep challenging ourselves to make improvements, to keep challenging the industry to transition faster.
Dounia Wone (Chief Sustainability and Inclusion Officer)
LONG TERM GOAL
We believe business must be a force for good, both for people and the planet
The 2025 goals we set ourselves:
Improving our footprint
BIG WIN
We have started drastically decarbonising our activities
In 2020 we conducted our first GHG accounting. We set an ambitious climate strategy: reaching a net positive climate impact by 2025 without compensation. How? By reducing the carbon intensity of our activities by 25% (a mitigation pace validated by the SBTi), while maximising the emissions we avoid for the fashion industry. Until we reach a balance, and ultimately a net climate benefit! And we're on track: in the last 2 years, we've reduced air transportation from 70% to 37% in Europe!
CURRENT FOCUS
We are now deep diving our socio-economic impacts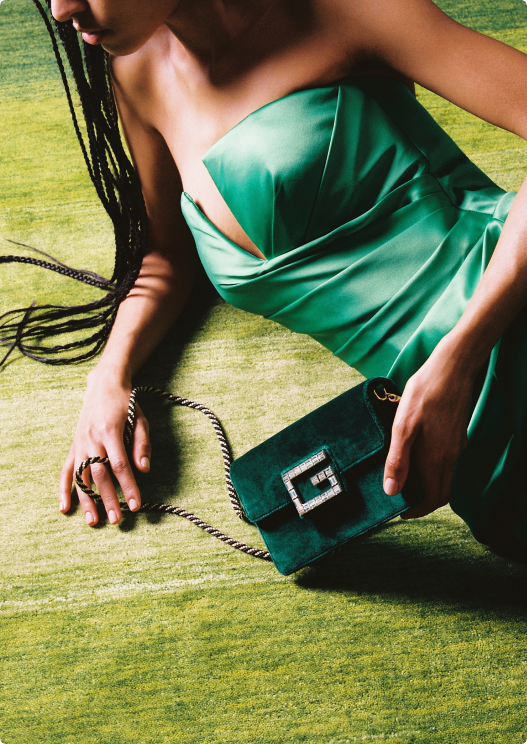 Social impact measurement methods are less developed than environmental ones. That's a fact. But that's no excuse for us to look the other way! In 2021 we conducted our first internal diversity and inclusion assessment. From there, we are in the process of evaluating our wage quality, our contribution to local employment, our diversity impact, and our economic footprint through taxes and suppliers spending.
LONG TERM GOAL
We aim to use cutting-edge impact measurement methods
As a great man once said, "you can't manage what you don't measure!". Our long-term goals are:
Publishing a complete environmental, social and economic profit and loss report
Why pursuing monetization? We believe translating impacts into euros will help our teams, investors and society at large incorporate ESG dimensions into companies valuation.
Adding relevant Sustainability and Inclusion yearly targets to all managers at Vestiaire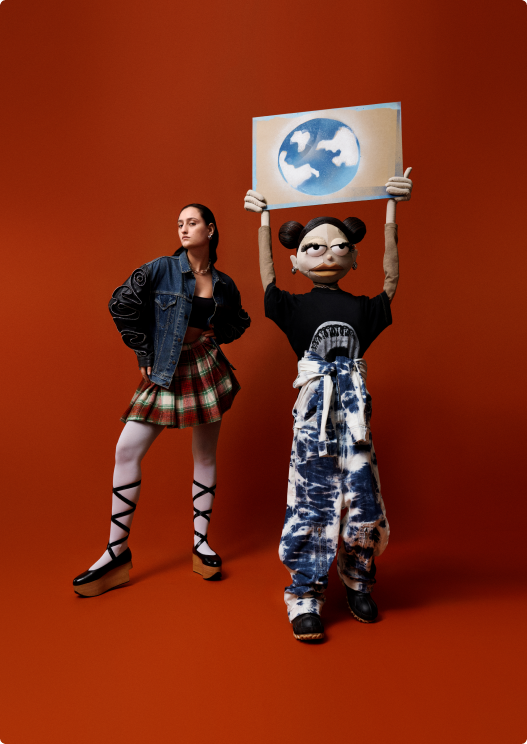 Empowering our community
BIG WIN
We have developed features to guide our community along their sustainable journey
Last year we created the leaf feature to help our members spot the opportunities to reduce the kilometers travelled per item, using the localisation filter and Direct Shipping option. We also launched our Fashion Activist badge, rewarding our users that are both sellers and buyers - they're at the forefront of new consumption habits!
CURRENT FOCUS
We're challenging ourselves to go a step further with new innovative methods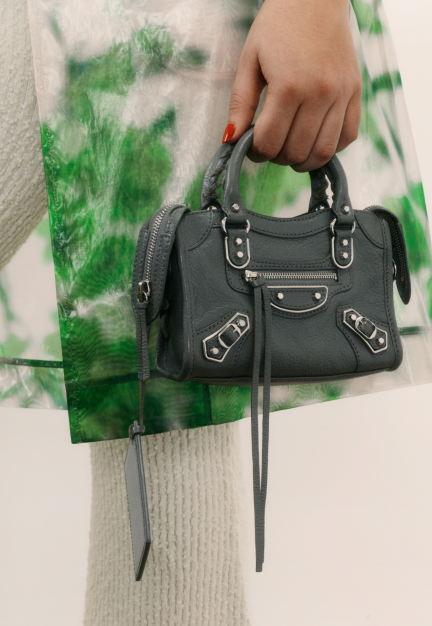 This March, we worked with internal and external teams to find out how we could go a step further to innovate for more impact, with our very first hackathon. 3 multidisciplinary teams - from tech, data, product, business, operations, supply - dedicated a full working week to deep-dive sustainability across the customer journey, each with a specific angle: carbon, circularity, and durability. The winning project, an impact tracker, will be developed this year on our platform, so stay tuned!
How can we address sustainability accross the customer journey?
LONG TERM GOAL
We want our 23 million members to be at the forefront of change
Our two north star goals here are:
Driving pride through a product that puts our impacts and the diversity of our community centre stage.
Developing tools and incentives to help our changemakers in their own transitions
Triggering systemic change
BIG WIN
We unlock resale for first-hand players willing to go circular
Have you heard about our Brand Partnerships? Because we cannot transform the industry on our own, at Vestiaire our amazing teams are working hard to develop services for brands to embrace circularity with us. Last year we welcomed Alexander McQueen, Mytheresa and Mulberry on this journey. Stay tuned, our aim is to go even bigger this year…
CURRENT FOCUS
We work alongside key industry actors to transform fashion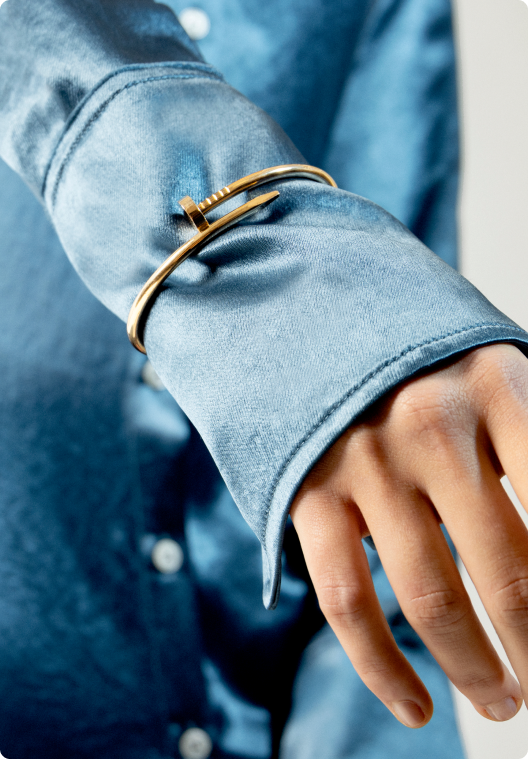 We're working with brands and tech providers to create digital IDs for clothing. Our goal is to provide consumers with full transparency on the key impacts of their items, and to be able to track every step of the journey (production, sale, resale, end-of-life). We are also taking part in discussions on environmental labelling, specifically on how to define durability, by sharing openly our data on the second-hand market.
LONG TERM GOAL
We want our ideas and data to get public attention
Because we know policymakers have the power to make change happen at an industry scale, we aim to:
Consolidate the voices of circular fashion and resale players
Amplify the perspectives and experiences of women in tech